Right by your side
An introduction to Tokuyama products
While they might not be immediately noticeable, Tokuyama products can be found in a variety of places in our daily lives.
What kind of products does Tokuyama, a chemicals manufacturer with over 100 years of experience, make?
In this section, we will provide an easy-to-understand introduction of some of Tokuyama's leading products.
Tokuyama: focused on manufacturing in five different fields.
We aim to become a company that is considered vital to society in the years ahead by continuing to develop the technologies we have built up over the last 100 years.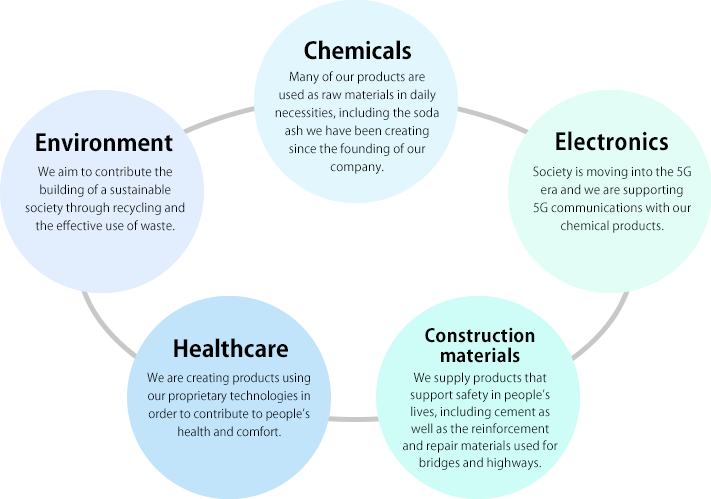 What Tokuyama can do for the future of society.
Is it possible to solve global problems using our technologies and products? Each of our employees takes this responsibility seriously and are actively working to achieve this goal.
While the power of a single individual may be small, it may be possible to change society and our lives by working together.
Tokuyama will continue to create value through chemistry that proves useful to people's daily lives.
Let's have a look at Tokuyama's leading products!
Here is a brief introduction of chemical manufacturer products that might be somewhat difficult to understand at first glance.
Chemicals
Electronics
Construction materials
Healthcare
Environment
What is soda ash?
Soda ash is also known as sodium carbonate. It is a white powder or granular material that is used as a raw material in a wide range of fields, including in industrial applications and food.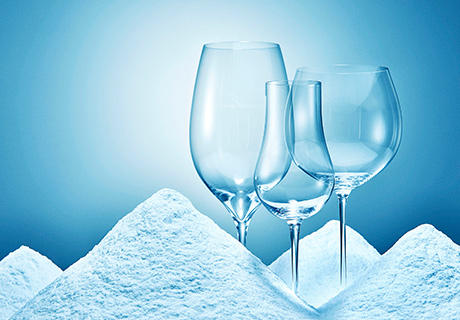 Tokuyama's unique strengths
Japan's only domestic manufacturer of soda ash
Tokuyama has been manufacturing soda ash since the Company's founding. With a history of more than 100 years, we are committed to our mission of providing a stable supply of high-quality products to our customers and will continue to manufacture these products for years to come.
Providing a stable supply with inventories located throughout Japan
Soda ash is used as a raw material in a wide range of fields and throughout Japan. With the goal of being able to deliver our products to our customers anywhere in Japan at any time, we have established storage and logistics bases throughout the country.
Tokuyama was founded with the intent of establishing the domestic production of soda ash
The history of Tokuyama begins in 1918, roughly 100 years ago, when import trading company operator Katsujiro Iwai founded Nihon Soda Kogyo Co., Ltd. in Tokuyama-cho (now Shunan City), Yamaguchi Prefecture. At the time, soda ash was largely imported and used as a basic raw material in a variety of industrial applications. Mr. Iwai believed the domestic production of soda ash would be a necessary business from the point of view of Japan's national interest. He decided to found Tokuyama using the ammonia soda method for the production of soda ash.
The history of the soda ash business
1918

Establishment of Tokuyama's predecessor, Nihon Soda Kogyo Co., Ltd.
1927

First soda ash shipments
1948

Resumed soda ash production following the end of the Second World War
1965

Established the soda ash production base in Ichikawa, Chiba Prefecture
2014

Established Tokuyama & Central Soda Co., Ltd., a joint venture soda ash and calcium chloride company with Central Glass Co., Ltd.
2015

Tokuyama operates as the only soda ash manufacturer in Japan
2018

Tokuyama acquired all shares of Tokuyama Central & Soda, changed the name of that company to Tokuyama Soda Trading Co., Ltd. and made it a wholly owned subsidiary
Photos from the time the company was founded
Areas in which soda ash is used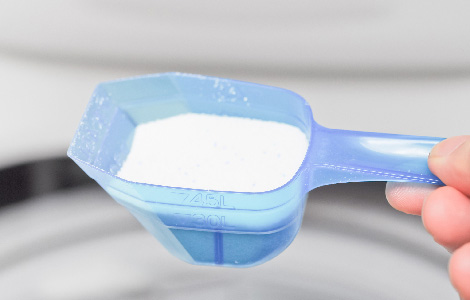 Laundry detergent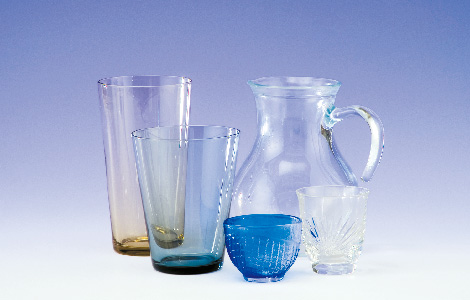 Materials for glass
---
What is calcium chloride?
Calcium chloride is a well-known product used as an anti-freezing/snow melting agent. It is often used to prevent road surfaces from freezing. Calcium chloride also absorbs moisture and can be used in our daily lives in a grain form in household dehumidifiers.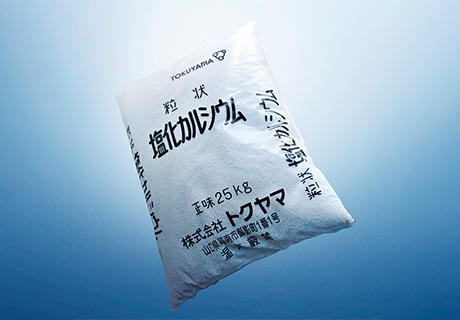 Tokuyama's unique strengths
Japan's only domestic manufacturer of calcium chloride
Calcium chloride is produced together with soda ash. Tokuyama is not only the only domestic producer of soda ash, but also the only domestic producer of calcium chloride. Tokuyama is able to deliver its calcium chloride to locations throughout Japan.
Calcium chloride can also be used as a food additive
Receiving positive reviews for its high level of quality, Tokuyama's calcium chloride is also used as a food additive. It can be used to adjust the level of hardness in beer and soft drinks, as well as a coagulant in the manufacturing of tofu.
Indispensable in ensuring that road surfaces are safe in winter
Calcium chloride releases heat when interacting with water. When it is placed on a road surface before snowfall, the road surface becomes resistant to freezing, even after it begins to snow. Moreover, the calcium chloride reacts to the snow and moisture on the road to produce a significant amount of heat, greatly lowering the freezing temperature of water and allowing the melting of small amounts of snow and ice. It can also be used after snowfall.
Areas in which calcium chloride is used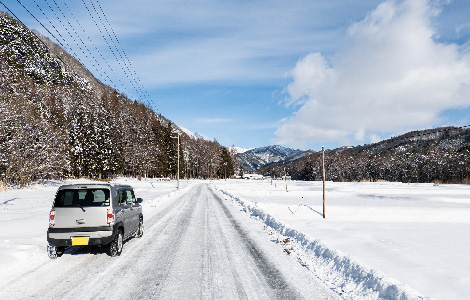 Frozen road surface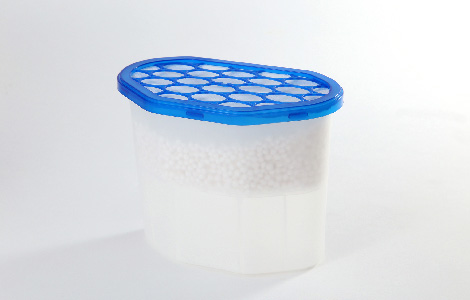 Dehumidifier
---
What is caustic soda?
Caustic soda is a typically strong alkaline material produced through the electrolysis of salt water. It is also known as sodium hydroxide. Caustic soda is a basic chemical used widely in industries, including in the manufacture of various chemicals and aluminum, as well as the manufacture of daily consumer necessities such as paper and soap. It can also be used in pollution prevention applications related to wastewater treatment and neutralization.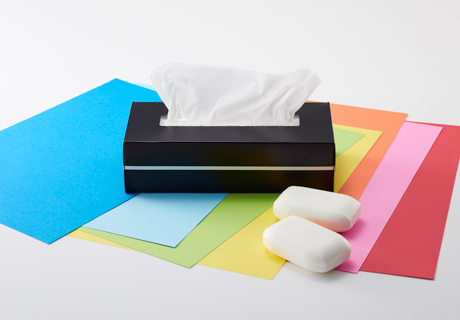 Tokuyama's unique strengths
Implementing technology to conserve energy
The production process for caustic soda involves electrolysis and, accordingly, a large amount of electricity. In order to reduce energy consumption by as much as possible, Tokuyama developed the first "zero gap" electrolytic tank system in Japan. Use of this system has resulted in our process having the highest level of energy conservation in the world.
Japan's highest level of single-plant production capacity
The Tokuyama caustic soda facility has the second highest level of production capacity for a single plant in Japan. Since the caustic soda is produced at the Tokuyama Plant in Yamaguchi Prefecture, not only can we ensure a stable supply to our customers, mainly in western Japan, but we have also been able to increase exports to overseas locations.
Further evolving the technology
Tokuyama developed Japan's first "zero gap" electrolytic tank, which boasts the world's highest level of energy conservation, and we are continuing to develop the technology with the aim of creating an electrolytic tank with the world's highest level of performance as well. Electrolysis requires a great deal of energy, but a high performance tank would further reduce energy consumption and contribute to the prevention of global warming.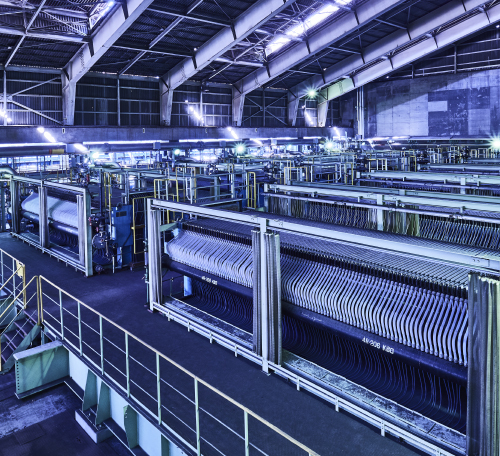 "Zero gap" equipment at the electrolysis facility
Areas in which caustic soda is used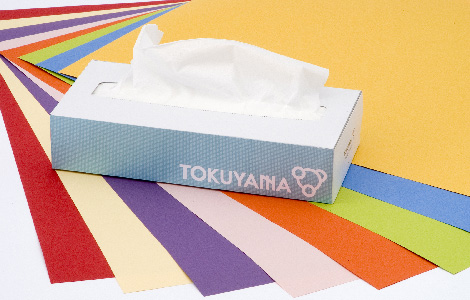 Paper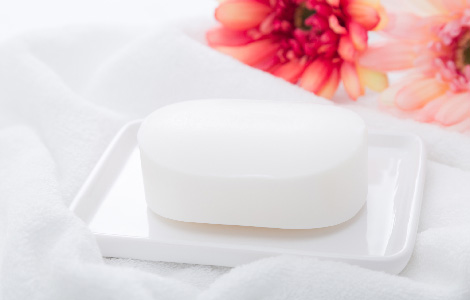 Soap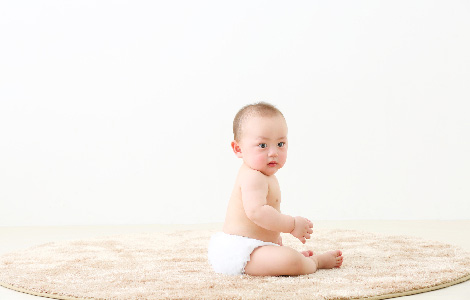 Baby deiaper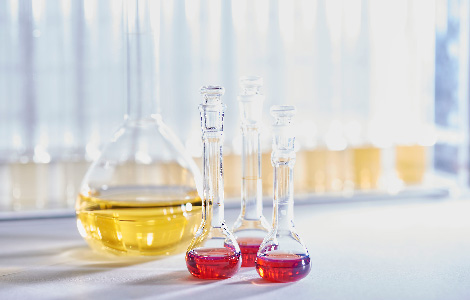 Chemicals
---
What is sodium hypochlorite?
Sodium hypochlorite is an alkaline liquid product that is highly effective in killing bacteria. It can be used in sterilizing pools and tap water, as well as a raw material in household bleach.
Tokuyama's unique strengths
Sodium hypochlorite and the race against time
Sodium hypochlorite will decompose if left at room temperature for too long. If this happens, it will lose its ability to sterilize properly. With this in mind, we have created a logistics system so that we can supply this product based on when the customer needs it.
Contributing to the prevention of COVID-19 infections
Tokuyama donated sodium hypochlorite to the city of Shunan, Yamaguchi Prefecture as a measure of support in the fight against the spread of new COVID-19 infections. The donated sodium hypochlorite was diluted to an effective concentration and then used in disinfecting operations at facilities around the city.
Sodium hypochlorite is surprisingly common around the home
Diluted household chlorine bleach is often used to bleach and disinfect dishes, cooking utensils, clothing, and to disinfect doorknobs. To add to this, sodium hypochlorite is effect in neutralizing norovirus and can be useful in preventing the spread of viruses when used in the cleaning of vomit and feces off surfaces.
As such, sodium hypochlorite can be extremely effective in creating a clean environment and maintaining people's health.
*Please read product cautionary statements when using any household products containing sodium hypochlorite, as sodium hypochlorite contact with acid can produce harmful chlorine gas.
Areas in which sodium hypochlorite is used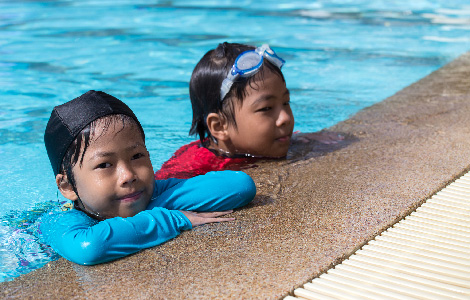 Pool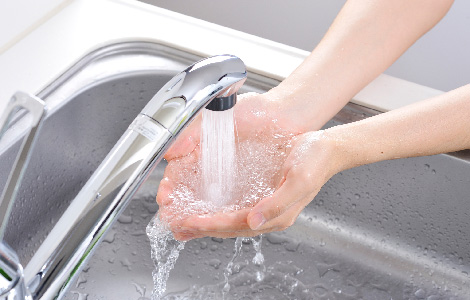 Tap water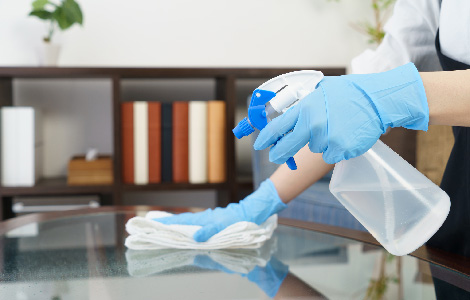 Disinfection
What is high-purity polycrystalline silicon?
High-purity polycrystalline silicon is a key raw material used in the semiconductors found in the cutting-edge digital devices most people now own, with a clear example being smartphones. Tokuyama's high-purity polycrystalline silicon can be used in high-performance 5G communications equipment and digital devices.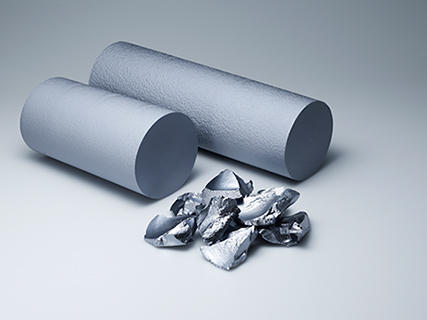 Tokuyama's unique strengths
Ensuring supply to cutting-edge semiconductor wafer manufacturers
Tokuyama supplies high-purity polycrystalline silicon to the world's leading semiconductor wafer manufacturers, including those in Japan. The introduction of 5G communications and the increased sophistication of digital devices has contributed to ongoing calls for improved quality and we are continuing to produce high-purity polycrystalline silicon that meets these demands.
Purity of 99.999999999%
This product needs to be of the highest quality, meaning that impurities must be reduced by as much as possible. Tokuyama's high-purity polycrystalline silicon is 99.999999999% pure, making it the purest product of its type in the world.
High-purity polycrystalline silicon contributes to improved digital device performance
Tokuyama's high-purity polycrystalline silicon is dissolved at the client semiconductor wafer manufacturer, where it becomes a single crystal ingot that is then sliced into semiconductor wafers. These wafers are cut into small pieces to form semiconductor substrates, which are then used as key components in cutting-edge digital devices.
The full-scale launch of 5G communications in 2020 will usher in high-speed and high-capacity data communications. Semiconductors are used not only to improve performance in digital devices such as smartphones, which form the core of communications in today's society, but also the performance of base stations and data centers, which are critical to large-capacity data communications. We will continue to contribute to the realization of a conveniently networked society by providing the high-purity polycrystalline silicon that bolsters high-performance semiconductors.
---
What is REOLOSIL fumed silica?
REOLOSIL fumed silica is a light fluffy powder composed of primary particles measuring between five and 50 nanometers in diameter. It is used as an additive that produces a variety of effects. For example, mixing it with resins gives the resin added strength, while mixing it with paint adds stickiness to the paint.
Tokuyama's unique strengths
REOLOSIL is also used in the semiconductor manufacturing process
Tokuyama's REOLOSIL is also used as a raw material in the chemicals used in the semiconductor manufacturing process, where high levels of purity are absolutely vital. Our customers have been pleased by our stringent manufacturing and quality controls that ensure reduced impurities.
Two plants: one in Japan and one in China
REOLOSIL is produced in two locations, the Tokuyama Factory in Japan, and the Tokuyama Chemicals facility in Zhejiang, China. This ensures not only stable supply to Japan, but also to other countries in Asia and around the world.
Mixing with resins produces a variety of effects
Silicon cover for smartphones
By mixing the product with silicone resins, the resins become strong enough not to break, even when pulled. Moreover, adding REOLOSIL does not add a whitish tint to the resin, which remains transparent thanks to the uniquely ultra-fine particles in REOLOSIL.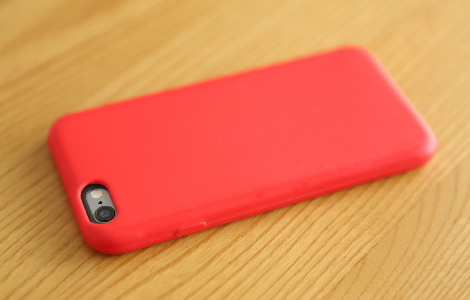 Silicon cover for smartphones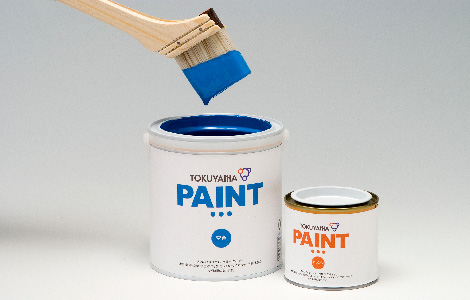 Paint
Paint
Another effect from REOLOSIL is its ability to add stickiness (viscosity) to liquid paint, which would otherwise drip when applied. Adding viscosity alone can result in unevenness in the painted area, but REOLOSIL also improves the fluidity of the paint, making it easy to apply without dripping.
Areas in which REOLOSIL is used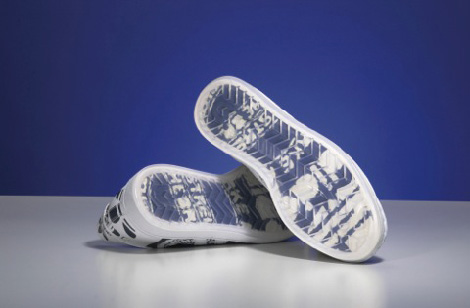 Rubber sole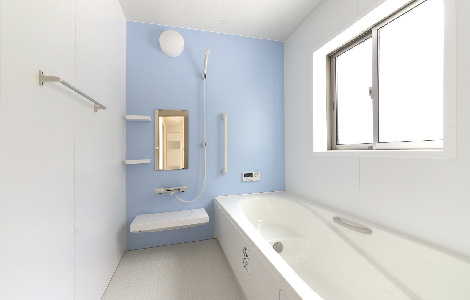 Bathtab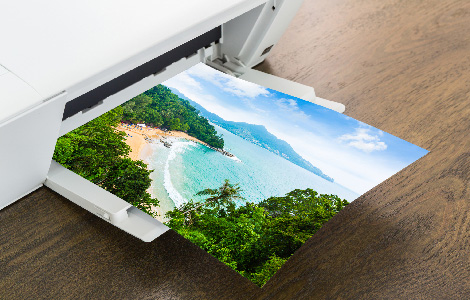 Inkjet paper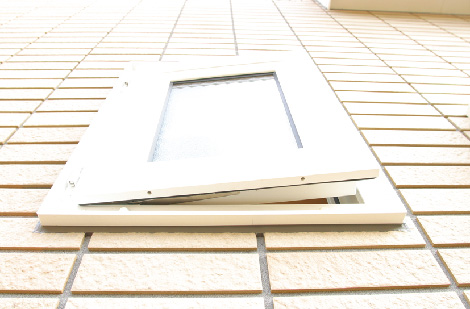 Sealant
---
What is high-purity aluminum nitride?
High-purity aluminum nitride is a material exhibiting excellent thermal conductivity that transfers heat from high temperature areas to low temperature areas. It is used as a heat dissipation material in products such as semiconductors, where heat can be damaging. With the coming of the 5G society, increases in data communication speed and volume are expected to result in a corresponding increase in heat generated. Amid such an environment, demand for high-purity aluminum nitride as a heat dissipation material continues to increase with each passing year.
High-purity aluminum nitride is also seen as an indispensable material in the semiconductor manufacturing equipment and industrial machinery industries.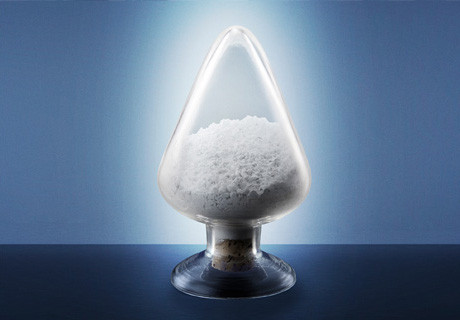 Tokuyama's unique strengths
High levels of purity achieved thanks to Tokuyama's unique manufacturing methods
Tokuyama's proprietary nitride reduction process produces high-quality and high-purity aluminum nitride with extremely low levels of impurities. Customers have been pleased with our high-quality products, which are used in semiconductor manufacturing equipment, where impurities can cause malfunctions.
A global market share of 75% with the world's largest level of product capacity
Tokuyama has annual production capacity of about 840 metric tons, giving it the largest production capacity in the world. Tokuyama is the world's leader in high-purity aluminum nitride powder, with a global market share of about 75%.
The mechanism for dissipating heat and applications that are familiar to consumers
A material indispensable to the next generation of communications equipment
Smartphones are becoming increasingly sophisticated, and as the amount of data being processed increases, heat is more likely to be produced. Aluminum nitride has the capacity to help dissipate that heat.
Given that semiconductors are sensitive to heat, materials that can dissipate that heat are indispensable to maintaining semiconductor processing power at its peak capacity and are becoming increasingly important to next-generation communications systems, including 5G systems. From an energy-saving perspective, aluminum nitride also can be used in LED heat dissipation substrates.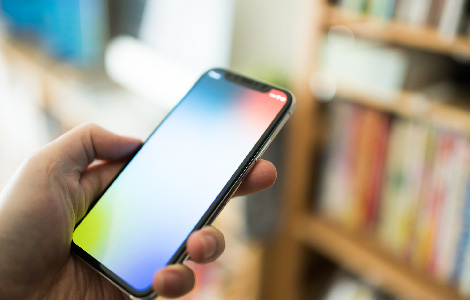 Latest smartphone
Areas in which aluminum nitride is used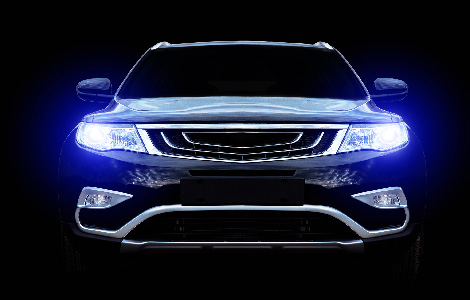 LED headlights for cars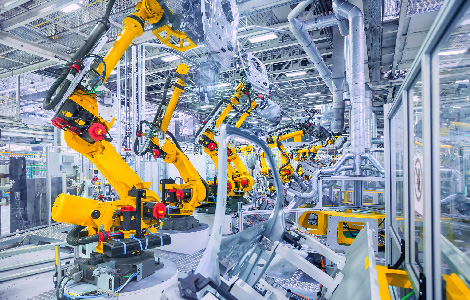 Industrial machinery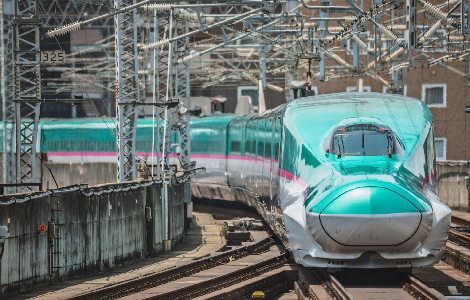 Electric railway
Wind-power generation
---
What are "IPA SE" high-purity chemicals for the electronics industry?
Tokuyama's IPA SE products are used as cleaning solutions in the manufacturing process for the semiconductors used in smartphones and digital devices, where demand is increasing each and every year. Given the sensitivity of semiconductors, they must be washed a number of times within the process to maintain a state in which there are no impurities. Tokuyama supplies these kinds of high-purity chemicals on a global basis.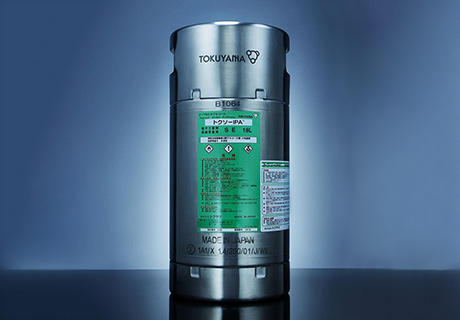 Tokuyama's unique strengths
Integrated production, from raw-material industrial IPA to IPA SE
Tokuyama produces high-purity IPA SE from raw-material industrial IPA using the same production line in an integrated production system. This allows impurities from outside the system to be held to a minimum and the production of high-purity products.
Ultra-high-purity cleaning solutions
Tokuyama uses its own direct hydration process to manufacture products with an extremely high purity rate of 99.99%.
Providing local supply of high-purity products throughout Asia
Tokuyama has shipping bases in Japan, Taiwan, Singapore, and China, with a system in place to quickly supply high-quality IPA SE to the most cutting-edge semiconductor manufacturers in those areas. Building a global production system is key to providing a stable supply of products that meet the demands of our customers. As 5G becomes mainstream and demand for semiconductors continues to expand, we expect to improve our global share of sales in cleaning solution IPA SE products.
IPA SE and its role in the semiconductor manufacturing process
In the semiconductor manufacturing process, information is put into a semiconductor by repeated stacking of a series of processes, starting with film formation, then moving to resist coating, exposure, development, etching, impurity injections, and resist peeling. During this series of processes, impurities are removed through cleaning using IPA SE.
Areas in which IPA SE is used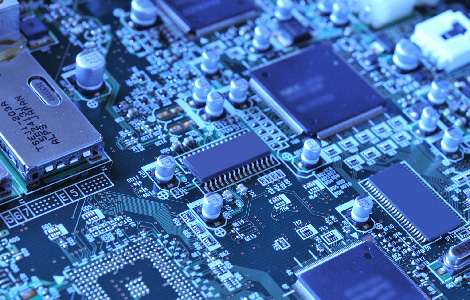 Semiconductor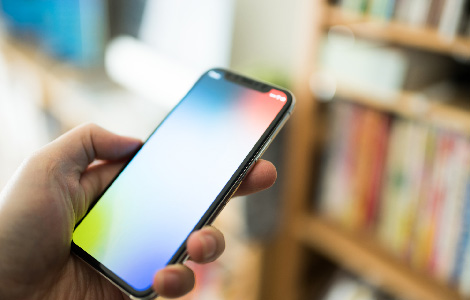 Smartphone
What is Portland Cement?
Portland Cement is considered the most general-purpose type of cement and is one of the materials used to make concrete. Portland cement is considered vital in supporting the construction of social infrastructure and is widely used as a key raw material for all kinds of buildings and structures, including civil engineering products, high-rise office buildings, bridges, and dams.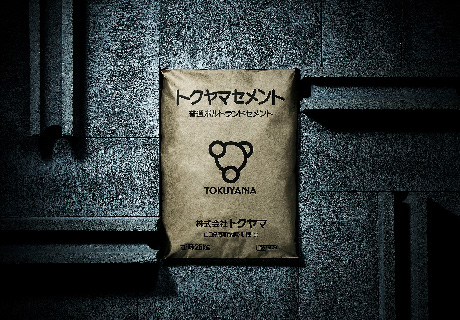 Tokuyama's unique strengths
One of Japan's largest cement plants
The Tokuyama Nanyo Plant that manufactures Tokuyama cement is one of the largest single-unit plants in Japan. Because it is so large, it can continue to offer a stable supply of cement, even when portions of the facility are shut down for regularly scheduled maintenance and repair.
Strengthening exports by taking advantage of a costal location
The Nanyo Plant is located adjacent to the water in the naturally advantageous port area of Tokuyama, Yamaguchi Prefecture. We are strengthening exports to Asian countries by taking advantage of a location where large ships can easily navigate.
Achieving stability in production through unique initiatives based on cutting-edge technologies
Using robots to analyze the quality of raw materials and products
Tokuyama established a "Center Lab" at the Nanyo Plant using the latest in robot technology to analyze the quality of raw materials and products. This allows control over the process 24 hours a day, ensuring that the chemical composition of the cement remains constant.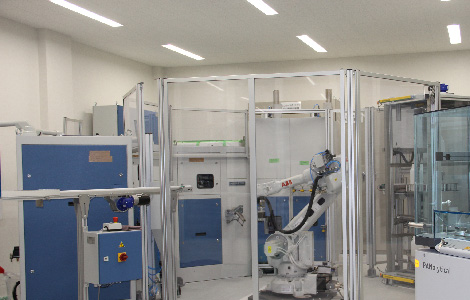 A view of the Center Lab at the Nanyo Plant
Using drones to detect locations in need of repair
Maintenance of the plant is vital if we are to continue to ensure stability in production. It has been more than 60 years since the Nanyo Plant was constructed, and more and more areas of the facility are in need of repair. As part of our effort to ensure production remains stable, we have recently started using drones to detect areas in need of repair that are not easily accessible to people.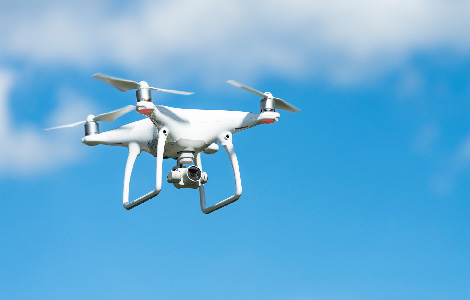 Drone-based inspections
Areas in which portland cement is used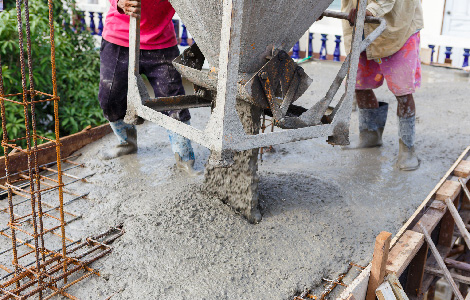 Civil engineering work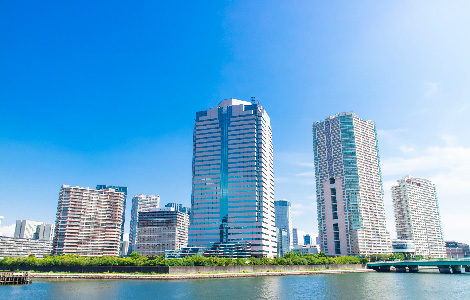 High-rise building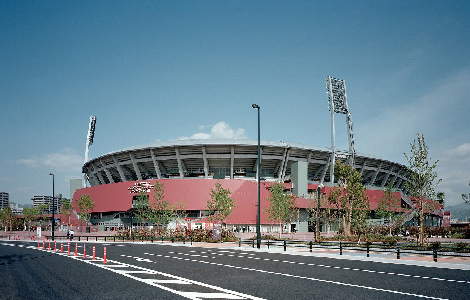 MAZDA Zoom-Zoom Stadium Hiroshima
---
What is cement-type stabilizer?
When a building is constructed, the land the building is being built on is given an inspection. If that land is determined to be less than firm, Cement-type stabilizer is used to fortify it.
Cement-type stabilizer is produced using a number of active ingredients, with cement being the main ingredient.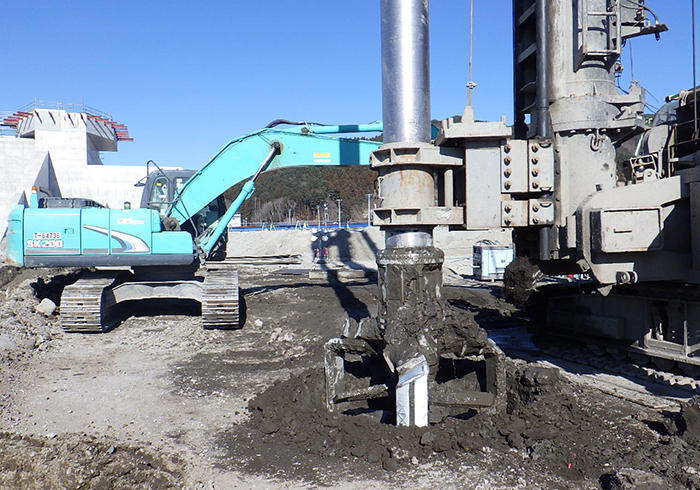 Tokuyama's unique strengths
A wealth of accumulated knowhow
Tokuyama launched sales of cement-type stabilizer in 1979 and the product has shown success in improving ground conditions at a number of sites. We are able to provide solutions and advice to our customers using the knowledge we have accumulated in this area since we launched the business.
Products that can be used in a variety of different soil types
"Weak ground" can mean many different things, and Tokuyama has accordingly developed a wide range of products based on the nature of the soil, including if it is sandy, watery, or muddy.
Cement-type stabilizer can be used prior to the construction of detached houses
Tokuyama's cement-type stabilizer can also be used to improve ground quality before a detached house is built. It is possible to strengthen the ground by applying cement-type stabilizer on the area in need of improvement and then using specialized equipment to mix the soil with the product.
Areas in which cement-type stabilizer is used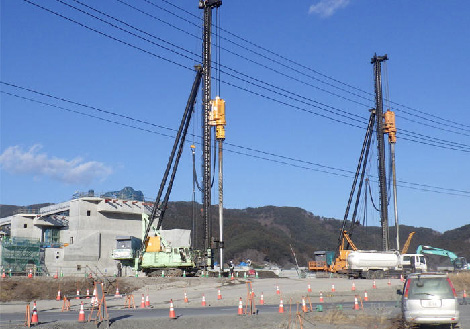 Civil engineering work
What are APIs and intermediates?
APIs are compounds used as active pharmaceutical ingredients. Intermediates are organic compounds used as intermediate materials in pharmaceuticals, paints, and dyes. Safety and a high level of quality are required in APIs and intermediates, which can be said to be the key ingredients in pharmaceuticals.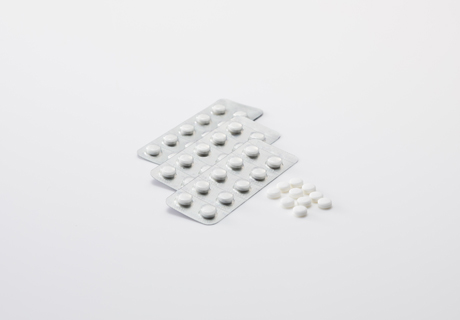 Tokuyama's unique strengths
Strong technological abilities and quality control
Strong technological abilities and a robust quality control system are considered essential for the manufacturing of APIs and intermediates. Product development is carried out at Tsukuba Research Institute, while manufacturing and quality control are carried out at the Kashima Plant, which meets the standards for the manufacturing of pharmaceuticals.
Developing a highly productive manufacturing method
One of Tokuyama's strengths is developing new manufacturing methods based on the technological strengths we have built up over the years. The methods we have developed for halving the production process have won strong praise from around the world.
Developing businesses to support the healthy and comfortable lives of people and animals
Tokuyama's strengths can be found in its strong technological capabilities and the robust quality control system that the Company built up through its experience in developing and manufacturing APIs and intermediates.
We are currently focusing not only on pharmaceutical products, but also on the development of active ingredients for supplements that can be used for whitening or anti-aging purposes, as well as raw-material products used in cosmetics.
Some of our other efforts include initiatives focused on improving the health of animals and the development of peripheral animal medicines.
Areas in which APIs and intermediates is used
Pharmaceuticals
Animal medical materials
---
What are photochromic materials?
Photochromic materials are mainly used in eyeglass lenses. Using these materials, lenses that are colorless and transparent while indoors react to sunlight (ultraviolet rays) outdoors and shift to colors such as brown or gray to protect the user's eyes from ultraviolet rays and glare.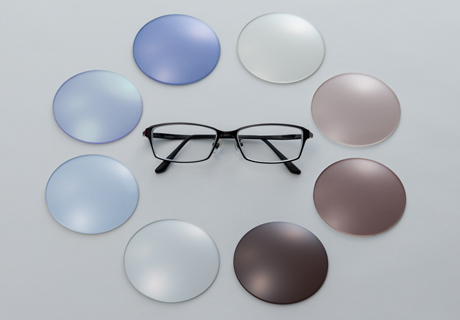 Tokuyama's unique strengths
A wide variety of products
Tokuyama's photochromic materials when activated can turn lenses a number of colors, including gray, brown, blue, green, or pink. There are also a number of variations in product type, including a version applied to the surface, a version blended into the lens itself, and a sheet type that is affixed to the lens surface.
Development from the dyes stage
Tokuyama is involved in development from the dyes stage, so we can make color adjustments and respond to the detailed requests of our eyeglass manufacturer clients This is one of the reasons Tokuyama's photochromic materials have won praise from customers around the world, especially in Europe and the US.
How photochromic materials work
Photochromic materials display color in reaction to ultraviolet light. They are often used in eyeglass lenses, creating an effect where the lenses mysteriously shift from being transparent to being colored gray or brown when exposed to sunlight (ultraviolet light). The lenses then revert to being transparent when the user comes back inside. This can be especially helpful for those with myopia, as they would not have to change their prescription lenses to sunglasses when going outside.
---
What is Porum microporous film?
Porum is a microporous film with the unique ability to repel water but allow air and moisture to pass through. It can be used for sanitary materials, including disposable diapers and sanitary products. Because this material can be found in products that are used on a daily basis, it needs to be soft and comfortable so that even if it comes in contact with the skin, the user is not adversely affected.
Tokuyama's unique strengths
Tokuyama is a pioneer in microporous films
Tokuyama was the first company to develop and commercialize a microporous film using the biaxially-stretched tubular process. It was initially developed for wallpaper, but became an established material for use in disposable diapers thanks to its unique ability to maximize only air and moisture, but not water, passing through.
Strength a key feature of Porum
Tokuyama's unique manufacturing method gives Porum its robust strength. Compared to conventional microporous film that stretches only vertically, Porum is able to stretch horizontally, giving it robust tear strength and horizontal tensile strength. It is also possible to further thin the film.
Supporting healthcare for all generations
Porum is used in products closely tied to the lives of all generations, from babies to the elderly. Moreover, as the aging of society progresses and demand continues to increase, Tokuyama's Porum finds itself taking center stage.
Areas in which porum is used
Baby diapers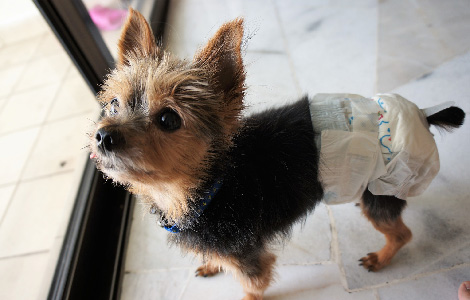 Diapers for pets
What is recycling and environment business?
Tokuyama launched its cement business in 1938 and has since been working to reuse waste from its soda ash factors and spent coal from our private power generation facilities as cement materials. We are now accepting a substantial amount of waste from inside and outside the company and recycling it as a raw material for cement.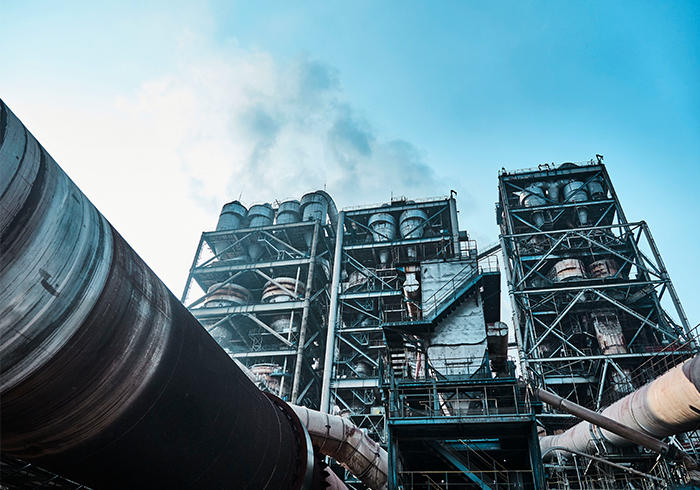 Tokuyama's unique strengths
Continually accepting waste from all over the country
Tokuyama's cement plant is one of the largest in Japan and can accept waste from outside the facility at any time. In consideration of the environment, we have installed the latest pollution control equipment and reuse waste at our recycling facilities that can handle a variety of waste types.
Waste plastic as an alternative to thermal energy sources
Waste plastic, including PET bottles, can be reused as a substitute for coal in the production of cement. One of Tokuyama's strengths is its ability to continually use waste as a resource.
The relationship between waste and cement
Tokuyama uses about 425kg of waste and byproducts (recycled resources) to produce 1,000kg of cement.
While maintaining the quality of our cement, we will continue to promote a recycling-based society and focus on the environment by promoting the research of recycling technologies, including those aimed at increasing the types of waste accepted and improving the waste usage ratio.