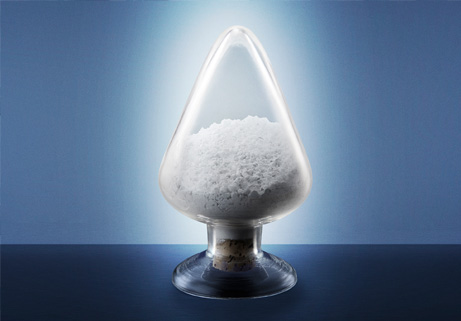 High-purity Aluminum Nitride (AlN) Powder and Granules
Tokuyama's high-purity aluminum nitride powder exhibits excellent thermal conductivity, a high rate of electrical insulation, and thermal expansion properties similar to various kinds of semiconductors, making it an optimum material for sintered bodies. AlN is primarily used as heat-dissipation materials for electronic components that perform unstably when heated, such as semiconductors. By adding an auxiliary agent for sintering to this high-purity aluminum nitride powder, Tokuyama also offers high-purity aluminum nitride granules that are shaped to be easily handled.
Tokuyama develops products to suit specific applications, including aluminum nitride(AlN) powder, AlN granules, and SHAPAL ceramics made by sintering AlN powder. By applying the Company's internally developed manufacturing methods and the nitride reduction process, Tokuyama produces high-quality AlN related products with an extremely low amount of impurities. With those production capabilities, We manufactures 840 metric tons of aluminum nitride products annually—the world's largest production capacity. Furthermore, Tokuyama has risen to prominence as a leading company in the industry with a 75% share of the global market for aluminum nitride powder.
Product overview
Generic names
Aluminum Nitride (AlN) Powder/ Granules
Chemical formula
AlN
Packing /
shipping method
10-kilogram cans
General applications

Semiconductor manufacturing equipment components
Inverters for industrial equipment
IGBT substrates for trains and automobiles
LED heat dissipation substrates
Special characteristics
High purity
Highly pure micro powder with an extremely small amount of metallic impurities.
Extremely low oxygen content makes it suitable as a raw material for sintered bodies with excellent physical properties.
Sharp particle size distribution
Mean diameter of agglomerated particles is about 1 micron, a sharp particle size distribution. The primary particle diameter is about 0.6 microns, and the particle surface has been stabilized to realize greater stability than conventional products. Excellent dispersion should result in improved heat dissipation as resin filler.
High sinter ability
Possesses a high degree of sintering. The powder enables translucent sintered bodies to be produced via hot pressing and pressureless sintering.
Property
Unit
H-Grade
E-Grade
Specific Surface Area
m2/g
2.6
3.4
Mean Particle Size
μm
1.2
1.0
Impurity
O
wt%
0.8
0.8
C
ppm
280
200
Ca
ppm
200
10
Si
ppm
25
10
Fe
ppm
10
6
*Above values are typical and not for specification.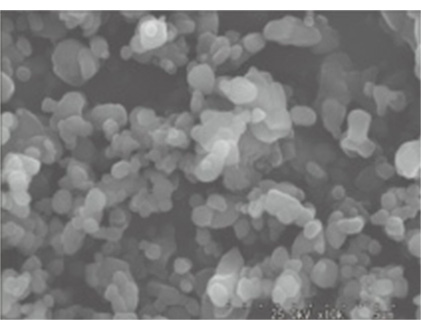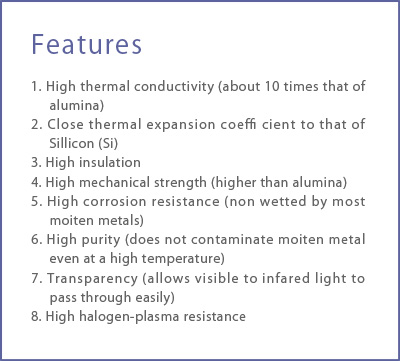 Comparison of performance between Aluminum Nitride and other materials for substrate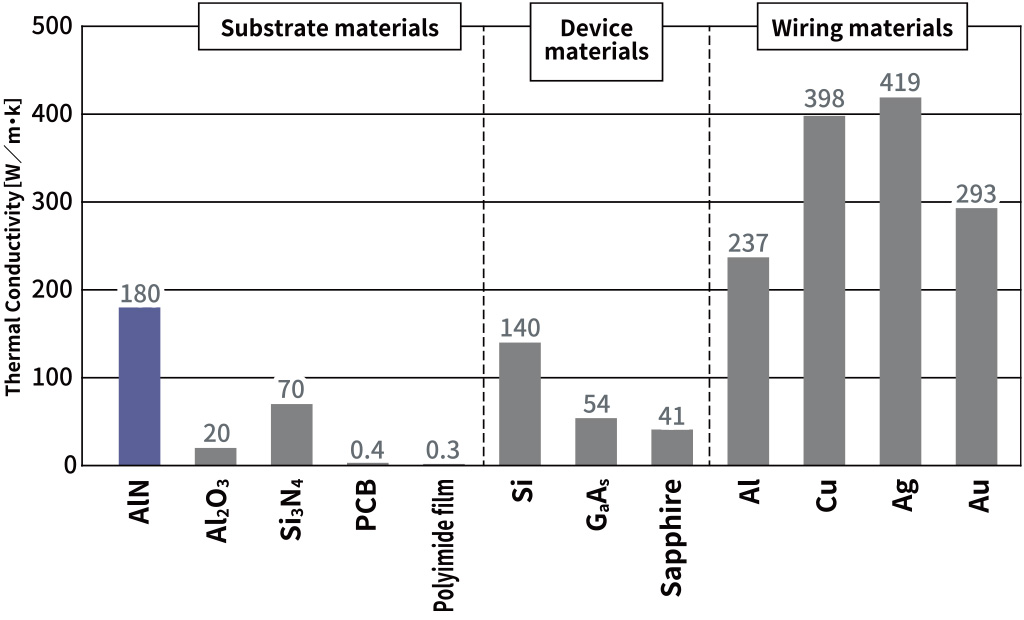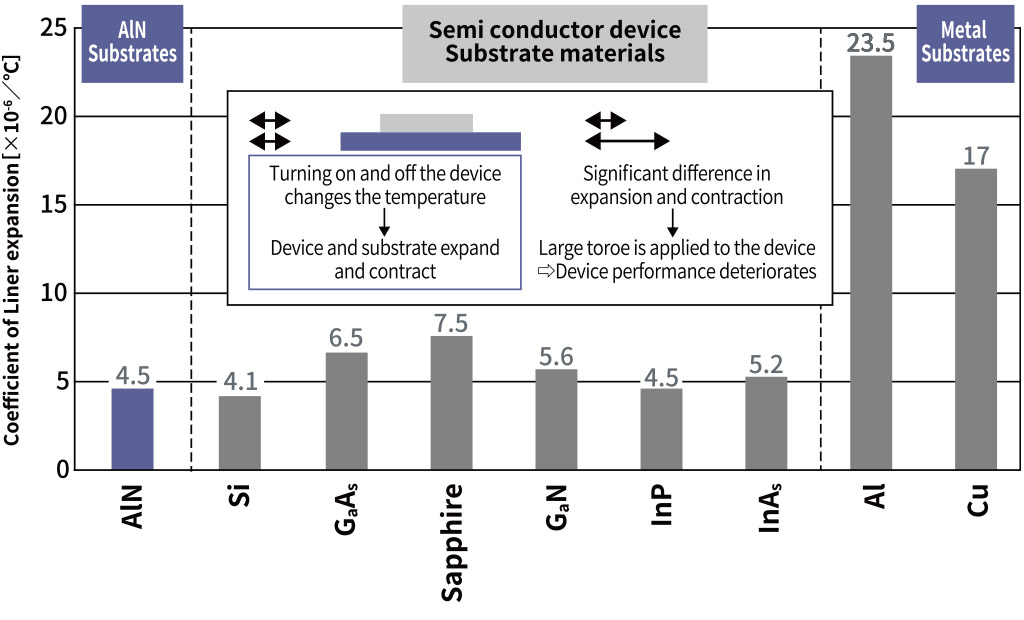 Related Materials
Inquiries Concerning Products
Thermal Management Materials Sales Dept.
Please click here for additional information on our products
Related products